How much is unoccupied property insurance?
On average, the cost to insure a property that is unoccupied for 31-60 days is £150. The precise cost can be lower or higher depending on certain factors such as;
Property location

- if there's

a high crime rate or the area has a high chance of flooding, the likelihood is your policy price will go up

Property maintenance

- ensuring that your home is well insulated and taken care of will reduce the possibility of issues such as burst pipes

Property value

- expensive homes can mean more costly repairs which will be reflected in the price

Property security

- many people choose to add extra locks and video surveillance to keep their property secure
However, when you compare home insurance for unoccupied property, it's important to look further than the price. Cheap unoccupied property insurance isn't always the best unoccupied property insurance. You need to carefully consider what you want cover for and check whether the policy is comprehensive and includes those features as standard. If not, you can normally pay extra to have more unoccupied home insurance cover.
What does unoccupied house insurance cover?
Typically, insurance for vacant properties covers:
Fire

Flood

Storms

Theft or attempted theft

Vandalism

Damage caused by water or oil
However, it's important to remember that this will vary depending on the insurer and the policy you take out. Once you've decided on an unoccupied building insurance policy, you should thoroughly read the terms and conditions so that you know exactly what you are and aren't covered for.
How long does empty home insurance cover your home for?
Most homes don't tend to stay unoccupied for lengthy periods of time. Generally, most insurers will offer insurance cover for unoccupied homes in policies that last either three, six, nine or 12 months. Most insurers will allow you to extend your vacant house insurance if it will be empty for longer than you originally planned.
What if you forget to declare your home empty to your insurer?
If you fail to take out unoccupied property insurance, you risk invalidating your standard home insurance policy and won't be able to make a claim. Also, if you do take out home insurance for your unoccupied property but leave the property empty for longer than the time set out in your policy details, your insurance will become void.
Things to consider
Install extra security


By installing extra security measures you can lower the monthly premiums of your empty property insurance.
Second home insurance


If you take out home insurance on your second home make sure you tell your provider that it isn't your main residence. If you don't, you might be going against the terms and conditions set out in your policy.
What isn't included


If you leave doors and windows open and a thief gains access to your property, your empty house insurance policy will become void. Some insurers won't cover the property during major building works. Similarly, many insurers won't cover damage made by contractors, contractors should always have their own insurance.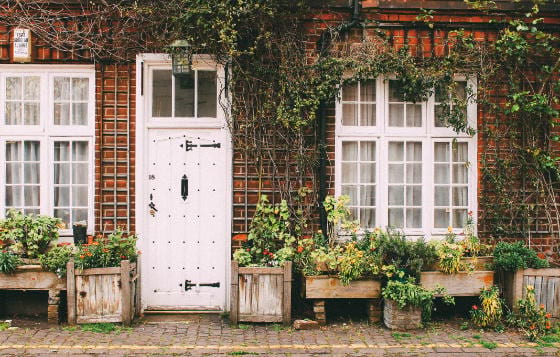 Compare home insurance providers
Compare home insurance providers on Compare by Review today. We're the first and only comparison site that ranks home insurance providers exclusively on customer experience and product quality rather than price. Our full table of providers will give you an impartial and unbiased overview so you can purchase home insurance from a high-quality provider that you can rely on when you need them most.
1st
Our
Review Score
9.0
/10
based on 13069 reviews

Buildings' Cover Limit
£1m
Contents' Cover Limit
£99k
2nd
Our
Review Score
8.9
/10
based on 64961 reviews

Buildings' Cover Limit
No limit
Contents' Cover Limit
£100k
3rd
Our
Review Score
8.4
/10
based on 17565 reviews

Buildings' Cover Limit
No limit
Contents' Cover Limit
No limit