Home Insurance
(2,457 reviews)
Churchill policyholders have the ability to manage their policy and make claims in an easy to use online area.
29/06/2020
Poor On Claims
Never in my life have I had to claim for buildings and due to recent down pours I had to claim for a leaking bay window roof. In a span of less than 15 minutes Churchill's surveyor said no claim as according to him it was wear and tear - when the property is always maintained and this leak was very new. So cheap to insure, but a palaver to get a claim resolved. Now appealing as this is incorrect.
Sorry to hear this Parin. We're sure this review will help others make a more informed home insurance decision.

17/11/2020
Zero Customer Service
Worst customer service in the world!! I made several complaints, manager called me and promised to call me back same day but he didn't, I made further complaints all of which have been totally ignored, they cancelled my insurance policy without even letting me know, leaving me not covered. AVOID AT ALL COSTS!
About

Churchill offers competitive and user friendly home insurance to suit every budget and need. They pride themselves on their dependability and trust when it matters most.
Also reviewed on:

see reviews
Pricing
Quotes our team received
Quotes our team received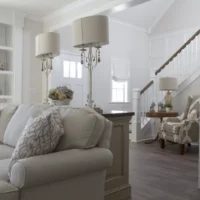 Details
Covers the contents of your home only
Contents only quote
£68.32
per year
Buildings' cover limit
No limit
Contents' cover limit
£100k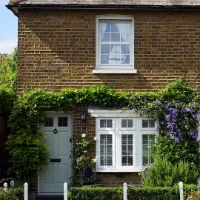 Details
Covers the physical structure of your home as well as the contents
Buildings & contents quote
£238.56
per year
Buildings' cover limit
No limit
Contents' cover limit
£100k
Benefits of Churchill Home Insurance
Awarded a 5 Star rating by Defaqto
12 month guarantee on all building works by Churchills' approved repairers
No exclusions if your home is unoccupied for up to 60 days
'New for Old' cover including clothing
Up to £1 million buildings insurance plus up to £50,000 contents insurance as standard
Compare home insurance
providers to see how Churchill's home insurance performs against their competitors.
Frequently Asked Questions
What type of policies does Churchill offer?

Churchill offers Buildings insurance, Contents insurance and Buildings and Contents insurance combined. Churchill offers two levels of cover to choose from; their standard cover, Home Insurance and their higher limits offer, Home Plus.
Does Churchill offer any optional extras?

Yes they do, you can choose to add the below to any Home Insurance policy; (note that all of the below are already included in Home Plus policies).

Home Emergency cover – covers emergencies such as central heating breakdown or a broken front door lock.
Accidental Damage cover – insures your home and belongings against knocks, spills and DIY disasters.
Family Legal Protection – get up to £100,000 to help with legal costs in the event of any disputes.
Personal Possessions cover – cover items outside the home such as mobiles, tablets, laptops and jewellery.
Does Churchill have an emergency helpline?

Yes, they have a 24-hour emergency helpline number you can turn to in an emergency. They also have a legal advice line so you can talk to an expert about any legal questions or problems you may have.
Home Insurance Guides