Travel Insurance
(2,167 reviews)
Over 15 different schemes and policy levels of cover to choose from to suit all budgets and personal needs.
23/06/2020
Direct Deal
No nonsense company who really know their business
Pleased to hear. Thanks for leaving a review John.

About

UK based travel insurance company, Direct Travel provide a range of policies and different levels fo cover to suit your travel insurance needs.
Also reviewed on:

see reviews

see reviews
Pricing
Quotes our team received
Quotes our team received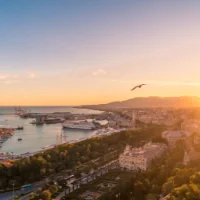 Trip Details
7 nights in Spain
Single trip quote
£14.88
Medical cover limit
£10m
Cancellation cover limit
£6k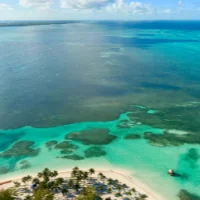 Trip Details
Worldwide cover including USA
Annual trip quote
£85.88
Medical cover limit
£10m
Cancellation cover limit
£6k
Benefits of Direct Travel Insurance
Direct Travel Insurance's Platinum Plus and Premier Plus levels of cover are rated 5 Star by Defaqto
Up to £10 million for medical treatment
Up to £3,000 for lost or stolen luggage
UK support team available 24/7, 365 days a year
Compare travel insurance
providers to see how Direct's travel insurance performs against their competitors.
Frequently Asked Questions
What type of policies does Direct Travel Insurance offer?

Direct Travel Insurance offers three types of policies, single trip, annual multi-trip and backpacker. Within these policies, there are four different levels of cover to choose from to suit your needs. They also offer a variety of cover add-ons including winter sports, cruise and natural disaster.
What countries are not covered by Direct Travel Insurance?

Direct Travel Insurance does not cover travel to a country, specific area or event which the Travel Advice Unit of the Foreign and Commonwealth Office (FCO) has advised against all travel or all but essential travel. For more information, visit the FCO website.
Does Direct Travel Insurance cover pre-existing conditions?

Direct Travel Insurance offers cover for a variety of pre-existing conditions, to make buying travel insurance easier. Complete the quote process as usual and fill out their online medical screening process. Additional premium may be required depending on the severity of the condition. If you don't disclose a pre-existing medical condition and you need to make a claim, cover will not be provided for that medical condition and you run the risk of voiding your policy entirely.
How long does it take to Direct Travel Insurance to assess a claim?

Direct Travel Insurance aims to assess claims within 5 working days of receiving the claims form.
Travel Insurance Guides