Travel Insurance
(10,629 reviews)
All policyholders get free airport lounge access if their flight is delayed by more than 1 hour, plus 5 days unlimited global Wi-Fi access.
About

Leading travel insurance specialist, Columbus Direct, was the first company to sell travel insurance direct to the consumer in the UK and the first to fully sell online. Columbus Direct pride themselves on offering great customer satisfaction and value for money.
Also reviewed on:

see reviews
Pricing
Quotes our team received
Quotes our team received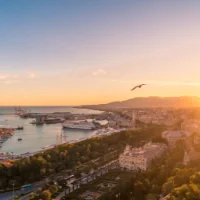 Trip Details
7 nights in Spain
Single trip quote
£14.90
Medical cover limit
£15m
Cancellation cover limit
£5k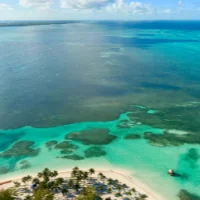 Trip Details
Worldwide cover including USA
Annual trip quote
£68.24
Medical cover limit
£15m
Cancellation cover limit
£5k
Benefits of Columbus Direct Travel Insurance
Their Gold level of cover is rated 5 Star by Defaqto
Over 150 sports and activities covered for free
Free airport lounge access if your flight is delayed for more than one hour
Free 5 day unlimited global Wi-Fi access, including access to global SOS travel alerts
10% online discount
24-hour emergency medical helpline
Compare travel insurance
providers to see how Columbus Direct's travel insurance performs against their competitors.
Frequently Asked Questions
What type of policies does Columbus Direct offer?

Columbus Direct currently offers five policies; Single, Annual Multi-Trip, Single Trip with Winter Sports, Annual Multi-Trip with Winter Sports and Backpacker. Each policy has three different levels of cover to choose from; Bronze, Silver and Gold.
What countries are not covered by Columbus Direct?

Columbus Direct does not cover travel to a country, specific area or event which the Travel Advice Unit of the Foreign and Commonwealth Office (FCO) has advised against all travel or all but essential travel. For more information, visit the FCO website.
How long does it take Columbus Direct to assess a claim?

For medical claims, Columbus Direct has a 24-hour emergency medical assistance number which will confirm whether your treatment is covered over the phone. For all other claims, you must complete a claim form which will be assessed within 5 working days
Travel Insurance Guides