Travel Insurance
(25,794 reviews)
InsureandGo consider insuring any pre-existing medical conditions through their simple screening process.
31/12/2020
Easy To Purchase, Great Price.
Bought insurance for my trip to Spain. Was reassured that it covered COVID. Fortunately, everything went smoothly but being covered was essential for peace of mind.
02/11/2020
Excellent Service
Solid insurer. Great customer service and covid related information.
29/06/2020
Cheap Annual Package
Several options for level of cover available. I've never had to use my travel insurance but like to have a basic annual cover for regular trips just to be safe. Their options suit my budget and offer me what I need. Will be using them again.
Great to hear that they offer multiple levels of cover to suit different needs. Thanks for leaving a review Dana.

Load More
About

InsureandGo believes that travel insurance should be available to as many people as possible. This is why they consider all medical conditions, offer policies with no upper age limit and include children for free on annual policies. They also cover up to 50 sports and activities as standard so you can enjoy your holiday to the fullest.
Also reviewed on:

see reviews
Pricing
Quotes our team received
Quotes our team received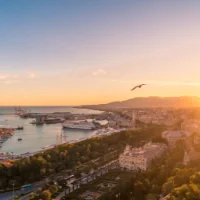 Trip Details
7 nights in Spain
Single trip quote
£14.62
Medical cover limit
£15m
Cancellation cover limit
£7.5k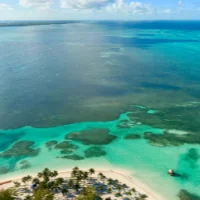 Trip Details
Worldwide cover including USA
Annual trip quote
£48.31
Medical cover limit
£15m
Cancellation cover limit
£7.5k
Benefits of InsureandGo Travel Insurance
Their Black, Gold and Go Elite levels of cover are rated 5 Star by Defaqto
Cover up to 50 sports and activities as standard
Children are insured for free on annual policies
24/7 emergency medical assistance
Compare travel insurance
providers to see how InsureandGo's travel insurance performs against their competitors.
Frequently Asked Questions
What type of policies does InsureandGo offer?

InsureandGo currently a wide variety of travel insurance policies. They include Single and Annual Trip, Backpackers, Cruise, Over 65's, Winter Sports and Pre-Existing Medical Conditions
What countries are not covered by InsureandGo?

InsureandGo does not cover travel to a country, specific area or event which the Travel Advice Unit of the Foreign and Commonwealth Office (FCO) has advised against all travel or all but essential travel. For more information, visit the FCO website.
Does InsureandGo cover pre-existing conditions?

Yes. InsureandGo offer travel insurance to those with pre-existing conditions. They currently cover a variety of conditions, ranging from diabetic conditions to mental health, and cancer to blood circulatory conditions. However, please note that these conditions must be declared before purchasing a travel insurance policy. Failure to do so could result in you being refused cover or your insurance policy being voided.
How long does it take InsureandGo to assess a claim?

InsureandGo do not provide a time limit for dealing with claims.
Travel Insurance Guides