Holidaysafe Reviews
All Holidaysafe policyholders get access to a secure and free online Customer Area.
Previous
Provider
Next
Provider

8.3 /10
Based on 17118 reviews
#14 of 27 travel insurers
Sentiment Score: 9.2/10

17118 reviews found on websites such as TrustPilot

Offer Niche policies including, golf, marathon, motorcycling, mountain biking, running and scuba diving

Holidaysafe's Premier Platinum, Premier Plus and Family levels of cover are rated 5 Star by Defaqto

24/7 access to a UK GP during your trip

24/7 emergency medical assistance

14 day cooling-off period

Featured in the Which? Best Rate Policy tables since 2010
Good for
Rated 5 stars by Defaqto
£7.5k cancellation cover limit
84%
of consumers read reviews before purchasing
*Based on an independent survey of 1000 people by Compare By Review
Reviewed without invitation
Reviewed the Claims experience on 13 Jul 2020
Brilliant, Honest, Caring
Willing to pay out without you fighting for it, unlike many insurers! The Covid 19 pandemic meant I had to cancel a very expensive trip to the USA, no luck at all getting refunds from Virgin so I …
Reply by Compare by Review
It's great to know that Holidaysafe was there for you when you needed them Louise, particularly during these uncertain times.
Quotes our team received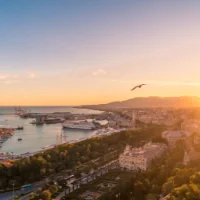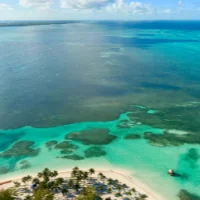 Trip Details
Worldwide cover including USA
Frequently asked Questions
Holidaysafe offers seven levels of cover to choose from; single trip, multi-trip, longstay, over 65s, backpacker, winter sports and niche. You can add optional extras to each policy to provide you with better coverage for the type of trip you're taking. These add-ons include cruise cover, sports equipment cover, gadget cover, business cover, wedding cover, and financial failure extension.
Holidaysafe does not cover travel to a country, specific area or event which the Travel Advice Unit of the Foreign and Commonwealth Office (FCO) has advised against all travel or all but essential travel. For more information, visit the FCO website.
Yes. Holidaysafe uses a medical screening tool called Protectif to understand the suitability of your health and what the risk of the condition means for the policy you're looking to buy.
Once they have received your completed claim form, Holidaysafe's claim process takes 5-10 working days. Some claims may take longer to deal with during the busy season, but Holidaysafe aim to keep you updated throughout the process.